Fear-Phobia Buster
Preview Track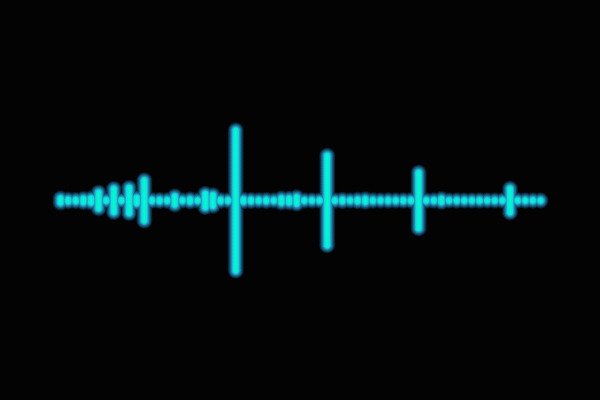 ₹ 1230 ₹ 1,900.00

(35% Off)
Length: Contains 10, 30 & 60 minutes versions
Sound Waves: Theta Waves
Benefit:
Lower Blood Pressure
Helpes in Releasing stuck emotion
Gain better self control
Increase faith and trust level
Fear Phobia buster is specially designed to remove hidden problems in your life. The track aids in the reduction of anxiety, phobia, and negative thoughts.
Fear Phobia Buster will also assist you in achieving personal awareness and empower you to reach your objectives in the most direct manner possible. Our complementary therapy program instills a sense of serenity, peace, and equilibrium in you.
Fear Phobia Buster was created utilizing binaural beats and can be used as the ultimate relaxation tool. It also helps to release habitual negative beliefs and thoughts.
This will be extremely helpful to individuals who suffer from anxiety and fear. Anxiety causes people to have persistent negative thoughts, which can be unhealthy. Fear instills a state of restlessness in a person.
If this is you, you have the opportunity to change your story today.
WHY YOU SHOULD LISTEN TO BINAURAL BEATS
Listening to binaural beats as a complementary therapy is a great way to start your day. When you do this, you clear away the information overload that builds up every day and contributes to your stress.
After a long day at work, it's important to relax and unwind. Listening to binaural beats is a wonderful way to do this.
According to studies, listening to audio recordings with binaural beats on a daily basis has a favorable influence on anxiety and mood. It allows you to disentangle your fears and be at peace with yourself.
When two tones with slightly different frequencies are presented to each ear individually, binaural auditory beats occur. Anxiety has been successfully reduced by using certain band frequencies. It can also help to relieve tension, relax the body, and improve mood.
Binaural beats have been used to induce brainwave states that have been shown to reduce anxiety in chronic anxiety patients.
This track will assist you in feeling and connecting with the sacred space within yourself, allowing anxieties, concerns, and confusion to be released.
Stress, anxiety, and fear are all reduced when listening to binaural music. It also improves focus and concentration while promoting a happy mood.
BINAURAL BEATS TO CALM YOUR FEARS
Binaural beats are beneficial for anxiety because they stimulate both sides of the brain. The fight-or-flight response is deactivated as a result of this stimulation. As a result, it can aid in the reduction of anxiety and the elimination of dread.
The majority of studies on binaural beats all proved that this auditory illusion has health benefits, particularly in terms of anxiety, mood, and performance.
Binaural music has a variety of health advantages, including anxiety reduction, improved mood, and improved performance. Binaural beats were found to alleviate anxiety before surgery in one study. Fear, pain, anxiety, and despair can all be alleviated by listening to the Fear Phobia Buster track.
You can feel all of your anxieties disappear. Listen to this music if you're suffering a lot of anxiety or tension. It will revitalize you.
This song is ideal for anyone scared to try something new. This audio will assist you in overcoming your fears.
Binaural beats provide a wonderful getaway for anyone looking to unwind or enter a meditative state. This incredibly powerful frequency will both heal and assist you. The beats will help you relax and unwind. It will also help you relax, stay in a good mood, and be more creative.
WHAT FREQUENCY IS BEST FOR FEAR AND ANXIETY?
It is understood that certain frequencies are more effective in helping with anxiety. Bilateral stimulation at gamma (40 Hz), theta (6 Hz), and alpha (10 Hz) frequencies serve this purpose.
The frequencies used in this track search out subconscious negative beliefs and let you have inner peace. It is perfect for people who tend to be anxious and apprehensive all the time.
For the Fear Phobia Buster track, we have used the Theta brainwave technology to help you eliminate your fears and anxieties.
While listening to the Fear Phobia Buster track, your brain produces 5.8 Hz Theta waves binaural beats. This leads to mental relaxation and stability. It can also increase focus and concentration.
According to studies, our Theta Binaural beats have been shown to effectively reduce anxiety levels.
Listening to these Theta brainwave beats will help you feel more at ease, emotionally stable, and deeply relaxed. People with anxiety disorders tend to have a lot of unpleasant thoughts.
Fear Phobia Buster will soothe your mind and help you get a better night's sleep.
So...While working, reading or relaxing, listen to this music to improve attention and concentration. Your morning meditation routine will benefit from the music as well.
Lay down on your back and enjoy the music as it plays softly in the background. Take a few deep breaths to relax and calm down.
But you cannot enjoy it if you haven't bought it. So, make sure you add the Fear Phobia Buster track to your cart today. It'll cart all your fears away.
ORDER NOW!!!
A minimum of 10 minutes is recommended per listening session. For busy people, You can purchase the 10 minutes versions. Regular listening and meditation: 30 minutes is recommended. For sleeping or background purposes: Use 60 minutes.

You can also play music offline by downloading it or listening to it online in our playlist.

The program is adaptable, and you can listen to any of the variants at any time of day.
You can listen whenever you're feeling overwhelmed by negative or unpleasant ideas.

You have the option of listening with or without headphones.
Although listening with headphones is recommended.

Please keep in mind that the binaural beats will only work with headphones.
As a result, you will only benefit from peaceful music if you listen without headphones.

When listening without headphones, make sure you're within a meter and a half of the speakers.
FAQs
Product FAQ
We recommend a start listening of 2 sessions per day like one in the morning and in the night or afternoon.
first, choose your desired goal and make daily routing for listening to appropriate music based on your need.
you can select like as select exercise stimulus in the morning routine, power nap in the noon, and relaxation magnifier in the evening. that's the way you can make a schedule.
once you get the desired result, you can change the track depending on the next desired goal.
well, it is a good idea to stick one music track up to 2 to 3 weeks still find gradual change in your behavior patterns or thinking.
we provide our music track in .mp3 format, at 320kbps. This is very high-quality in.mp3 format.it is more effective brainwave entrainment and you will get a better listening experience.
yes, definitely you can listen to a preview having 1 minute of all meditation music tracks in individual music contains in the store.
our music track contains calming meditative music. music that not only gives you a pleasurable experience but technically it altered your state of consciousness and brain waves. you can listen to our sample music from the store to the product page and you will find 1- minute music, just check and play at top of the page.
we have a wide variety of different meditation bundles but instead, you can make your bundle too.
yes, you can make your own bundle by adding 9 music tracks related to your choice and a discount will be applied.
yes, binaural beats music is used by millions of people over the world. there have been ample studies observed using binaural beats technology and brainwave entrainment and no report found as side effects. but we advise you to consult a physician before using our music track if you have any chronic disease.
Of Course, Click here to visit THE SCIENCE BEHIND page for details part of brainwave entrainment and its science.
please click here, STEP TO DOWNLOAD, to read about downloading your meditation music on your android/iPhone/laptop/computer/MacBook/tablet or any device.
Yes, you can listen to your desired meditation track online on the website on our playlist. you will get details on My account after purchasing our meditation track.