Anti-Aging Promotor
Preview Track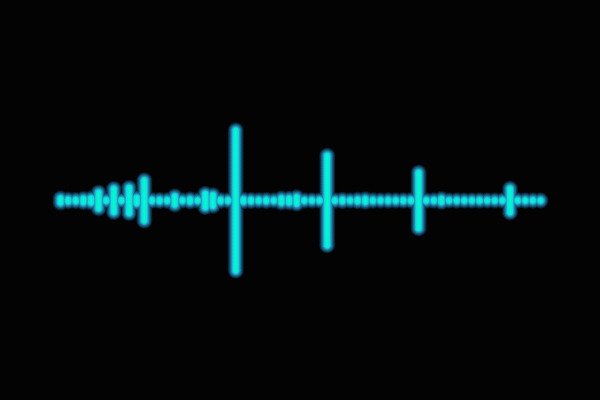 ₹ 1170 ₹ 1,800.00

(35% Off)
Length: Contains 10, 30 & 60 minutes versions
Sound Waves: Theta Waves & Delta Waves
Benefit:
Improvement In Skin Tone
Higher Self Esteem
Emotional Balance
Increase Self Love
How many of you want to look forever young? If I was to guess, I would say everybody's hands went up. (Mine's up too)
Our Anti-aging promoter is The Fountain of Youth you're looking for. It uses a range of Delta frequency binaural beats to promote anti-aging.
Based on research, this music can help boost DHEA production and lower Cortisol levels.
Simply slip on your headphones and relax to the soothing music.
The package can be listened to in the daytime or before sleep.
ORDER NOW to start enjoying.
Why Music for Anti-aging?
Almost everyone wishes to appear and feel younger.
That is why the anti-aging industry is worth billions of dollars: think about lotions, vitamins, Botox, and other such products.
Skin aging is part of a natural human that manifests in many organs, tissues, and cells over time and follows distinct trajectories. While the aging symptoms of internal organs are hidden from the "eyes" of the environment, the skin is the first to show signs of time.
Exogenous or extrinsic (chronic light exposure, pollution, ionizing radiation, chemicals, toxins) factors influence skin aging, which is a complex biological process influenced by a mixture of intrinsic (genetics, cellular metabolism, hormone, and metabolic processes) and extrinsic (chronic exposure to light, pollution, ionized particles irradiance, chemicals, toxins) factors. These elements combine to cause cumulative structural and physiological changes in each skin layer, as well as changes in skin appearance.
The truth is that you don't have to spend a lot of money to seem young.
According to scientific evidence, the key to keeping young is a combination of excellent sleep, a healthy diet, and regular exercise. Add some yoga and meditation to the mix, and you've got yourself a winning anti-aging formula.
I mean, almost...
The majority of people aren't aware that music has therapeutic properties.
Music can indeed help us age gracefully by increasing our cognitive capacity and overall quality of life, according to studies.
According to research, listening to old music inspires the brain to recreate the hormones and molecules that were present when you first heard the music. This gives you a youthful appearance and helps anti-aging.
But what if we could reprogram our brains to respond to specific frequencies that accelerated the aging process? It's good news. Yes, we can!
We can boost the creation of DHEA, an anti-aging hormone, and lower the production of cortisol, a stress hormone that hastens the aging process, by entraining the brain with Delta frequencies.
Increasing DHEA Levels with Binaural Beats
DHEA is one of the most widely distributed steroid hormones in humans. DHEA levels peak in early adulthood and then gradually decline as we get older.
While the science in this area isn't completely solid, there is widespread agreement that raising DHEA synthesis may help to halt the aging process while also improving cognitive performance and body composition.
So, how can we naturally increase DHEA levels?
Entrainment to delta binaural beats is linked to an increase in DHEA and a decrease in cortisol (the stress hormone).
A study of 19 persons indicated that exposure to binaural beats boosted DHEA activity, according to Michael J. Breus, Ph.D., a clinical psychologist and a diplomate of the American Board of Sleep Medicine.
The study found that 68 percent of participants had increased to DHEA after using binaural beats.
Cortisol levels, on the other hand, dropped by 70% in the same research.
While this study group was small, and more research is needed, this is a positive and statistically significant development, and it's likely worth trying given how simple and affordable it is to listen along.
Furthermore, studies show that listening to Delta binaural beats improves sleep quality and long-term memory, making binaural beats a multi-pronged strategy to bettering overall health.
How to Use the Anti-Aging Track
When listening to either version, it is a good idea to sit or lie down and close your eyes.
You can simply relax in a chair or lie on the couch, or you can choose to meditate in a cross-legged (lotus) position; it's entirely up to you.
A meditation position is actually preferable in this instance because research shows that meditative practices appear to improve the endocrine balance toward positive arousal (high DHEA, lower cortisol) and decrease oxidative stress
This means that you may further enhance the anti-aging process during your listening session.
This composition is designed to be deeply relaxing, so please do not drive or operate machinery while listening.
ORDER your copy of the Anti-Aging track now and start looking and feeling younger today!
A minimum of 10 minutes is recommended per listening session. For busy people, You can purchase the 10 minutes versions. Regular listening and meditation: 30 minutes is recommended. For sleeping or background purposes: Use 60 minutes.

You can also play music offline by downloading it or listening to it online in our playlist.

The program is adaptable, and you can listen to any of the variants at any time of day.
You can listen whenever you're feeling overwhelmed by negative or unpleasant ideas.

You have the option of listening with or without headphones.
Although listening with headphones is recommended.

Please keep in mind that the binaural beats will only work with headphones.
As a result, you will only benefit from peaceful music if you listen without headphones.

When listening without headphones, make sure you're within a meter and a half of the speakers.
FAQs
Product FAQ
We recommend a start listening of 2 sessions per day like one in the morning and in the night or afternoon.
first, choose your desired goal and make daily routing for listening to appropriate music based on your need.
you can select like as select exercise stimulus in the morning routine, power nap in the noon, and relaxation magnifier in the evening. that's the way you can make a schedule.
once you get the desired result, you can change the track depending on the next desired goal.
well, it is a good idea to stick one music track up to 2 to 3 weeks still find gradual change in your behavior patterns or thinking.
we provide our music track in .mp3 format, at 320kbps. This is very high-quality in.mp3 format.it is more effective brainwave entrainment and you will get a better listening experience.
yes, definitely you can listen to a preview having 1 minute of all meditation music tracks in individual music contains in the store.
our music track contains calming meditative music. music that not only gives you a pleasurable experience but technically it altered your state of consciousness and brain waves. you can listen to our sample music from the store to the product page and you will find 1- minute music, just check and play at top of the page.
we have a wide variety of different meditation bundles but instead, you can make your bundle too.
yes, you can make your own bundle by adding 9 music tracks related to your choice and a discount will be applied.
yes, binaural beats music is used by millions of people over the world. there have been ample studies observed using binaural beats technology and brainwave entrainment and no report found as side effects. but we advise you to consult a physician before using our music track if you have any chronic disease.
Of Course, Click here to visit THE SCIENCE BEHIND page for details part of brainwave entrainment and its science.
please click here, STEP TO DOWNLOAD, to read about downloading your meditation music on your android/iPhone/laptop/computer/MacBook/tablet or any device.
Yes, you can listen to your desired meditation track online on the website on our playlist. you will get details on My account after purchasing our meditation track.