Anxiety Minimizer
Preview Track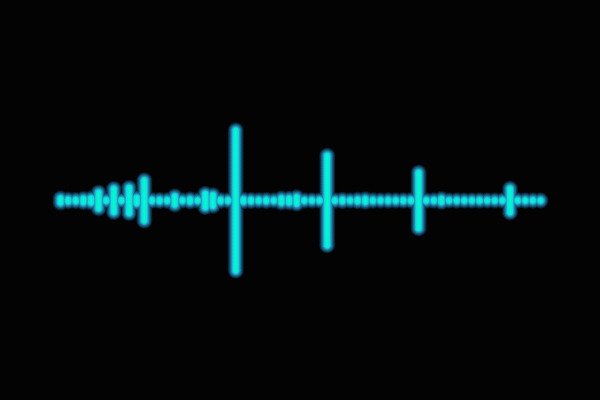 ₹ 1100 ₹ 1,700.00

(35% Off)
Length: Contains 10, 30 & 60 minutes versions
Sound Waves: Theta Waves
Benefit:
Maintain Heart Health
Emotional balance
Self Awareness
Gain more control on self
You're afraid of running out of money and being unable to pay your bills, so you overspend.
Because you're afraid of never finding love, you grow desperate and settle for people who aren't right for you.
You're insecure and clingy to the point of obsession because you're worried about being undervalued and not receiving enough approval from others.
You're worried about everything that can go wrong.
Concerned about your job and how your career is not progressing as quickly as others, you become irritable and difficult to work with.
To avoid inconveniencing others, beat about the bush and avoid expressing yourself directly.
You're scared that if you act like yourself, your friends or date won't like you as much, so you become a people-pleaser.
Binaural beats have been shown to be effective in reducing anxiety, stress, and nervousness.
Our Anxiety Minimizer Package was made for this purpose specifically. ORDER NOW!
Why Anxiety is Bad For You
Your present is ruined because you are so consumed by unpleasant feelings regarding imagined scenarios. I know how real it feels since I've been there. However, this is a skewed perception. Binaural rhythms, fortunately, are quite effective at reducing anxiety and depression.
Your health deteriorates, your relationships break down, and your career suffers as a result.
However, your negative thinking has an impact on more than just those things.
Everything you're going through right now is a result of vibrations you've sent out in the past.
Everything you will encounter in the future is a result of the vibrations you are producing right now. The law of attraction acts in this way.
So, as you muck up the present by worrying about the future that hasn't happened yet, you also damage it by putting out anxiety vibrations.
When you're constantly in fight or flight mode, it's quite tough to get positive results.
Don't be too hard on yourself just yet. It's quite impossible to change your mood solely through rational decisions. Most of the time, it doesn't work. The region of your brain that is responsible for attention thoughtfully shuts down when your Amygdala is aroused.
Is Binaural Beats a good way to change your mood and lessen anxiety?
They are, according to scientific studies.
Binaural beats have been scientifically demonstrated to alleviate anxiety and other negative emotions that disrupt your daily life.
Rhythmic sounds like drumbeats were used in religious rites by many ancient cultures, including the Greeks, Native Americans, and Egyptians, to name a few. They employed it to alter the participants' mental states to make meditation easier.
As a result, brain entrainment has been used since the dawn of humanity. Binaural beats are a unique method that has shown adequate patient compliance with the bare minimum of equipment.
Binaural beats are often referred to as "digital drugs" because of their ability to cause the release of specific hormones such as endorphin and dopamine in the brain. Calming the customers and relieving their anxiety Binaural beats can be used to manage the behavior of juvenile children in a more efficient and effective manner. It's possible that it'll be paired with visual and/or auditory cues.
Binaural beats may have an even bigger effect than vibratory calming stimuli or another form of distraction approach. There is room for improvement in terms of properly lowering patient anxiety.
Binaural Beats are a one-of-a-kind anxiety treatment since you don't have to do much effort to feel better. Simply press play, and the binaural frequencies will sync naturally with your system. assisting you in achieving the tranquil, secure, and desired condition that you seek and deserve.
You can change your life. You can manifest the world you desire.
You can keep a high vibration and concentrate solely on what you really want to attract by using Binaural Beats. You may manifest your largest ambitions and live your desires by shifting your concentration away from what you don't want.
You will stop reacting with undue panic about everything once you grasp this and accept it for yourself.
Binaural beats in the theta (4 to 8 Hz) range are linked to REM sleep, reduced anxiety, relaxation, as well as meditative and creative states. Binaural beats in the alpha frequencies (8 to 13 Hz) are thought to encourage relaxation, promote positivity, and decrease anxiety
Signs and Symptoms of Anxiety
Feelings of restlessness, wound-up, or on-edge.
Being easily fatigued.
Having difficulty concentrating; mind going blank.
Being irritable.
Having muscle tension.
Difficulty controlling feelings of worry.
Having sleep problems, such as difficulty falling or staying asleep, restlessness, or unsatisfying sleep.
The avoid the inconvenience of anxiety and restlessness, ORDER this track and enjoy.
A minimum of 10 minutes is recommended per listening session. For busy people, You can purchase the 10 minutes versions. Regular listening and meditation: 30 minutes is recommended. For sleeping or background purposes: Use 60 minutes.

You can also play music offline by downloading it or listening to it online in our playlist.

The program is adaptable, and you can listen to any of the variants at any time of day.
You can listen whenever you're feeling overwhelmed by negative or unpleasant ideas.

You have the option of listening with or without headphones.
Although listening with headphones is recommended.

Please keep in mind that the binaural beats will only work with headphones.
As a result, you will only benefit from peaceful music if you listen without headphones.

When listening without headphones, make sure you're within a meter and a half of the speakers.
FAQs
Product FAQ
We recommend a start listening of 2 sessions per day like one in the morning and in the night or afternoon.
first, choose your desired goal and make daily routing for listening to appropriate music based on your need.
you can select like as select exercise stimulus in the morning routine, power nap in the noon, and relaxation magnifier in the evening. that's the way you can make a schedule.
once you get the desired result, you can change the track depending on the next desired goal.
well, it is a good idea to stick one music track up to 2 to 3 weeks still find gradual change in your behavior patterns or thinking.
we provide our music track in .mp3 format, at 320kbps. This is very high-quality in.mp3 format.it is more effective brainwave entrainment and you will get a better listening experience.
yes, definitely you can listen to a preview having 1 minute of all meditation music tracks in individual music contains in the store.
our music track contains calming meditative music. music that not only gives you a pleasurable experience but technically it altered your state of consciousness and brain waves. you can listen to our sample music from the store to the product page and you will find 1- minute music, just check and play at top of the page.
we have a wide variety of different meditation bundles but instead, you can make your bundle too.
yes, you can make your own bundle by adding 9 music tracks related to your choice and a discount will be applied.
yes, binaural beats music is used by millions of people over the world. there have been ample studies observed using binaural beats technology and brainwave entrainment and no report found as side effects. but we advise you to consult a physician before using our music track if you have any chronic disease.
Of Course, Click here to visit THE SCIENCE BEHIND page for details part of brainwave entrainment and its science.
please click here, STEP TO DOWNLOAD, to read about downloading your meditation music on your android/iPhone/laptop/computer/MacBook/tablet or any device.
Yes, you can listen to your desired meditation track online on the website on our playlist. you will get details on My account after purchasing our meditation track.