Deep Meditation
Preview Track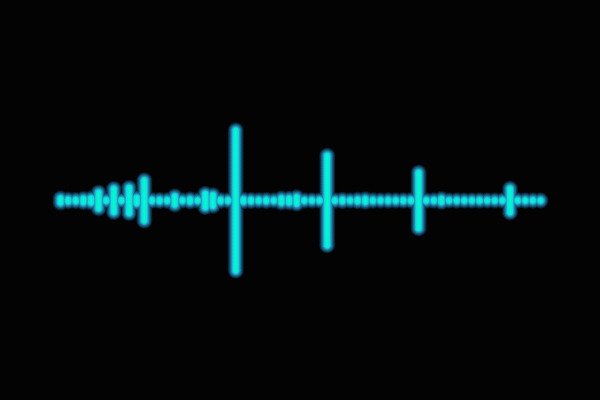 ₹ 1100 ₹ 1,700.00

(35% Off)
Length: Contains 10, 30 & 60 minutes versions
Sound Waves: Theta Waves
Benefit:
Focusing on the Present
Increasing Self Awareness
Improve Productivity & Performance
Reducing Negative Emotions
Meditation – Before you learn how to meditate, you must unlearn what you think meditation might be." ~ Idries Shah
Exhausted? Or experiencing aches all over your body? Or is your mind overflowing with negative thoughts? Perhaps you're feeling distracted and overwhelmed or even Anxious?
Deep Meditation can help you achieve a sense of quiet, peace, and balance, which can improve your emotional well-being as well as your general health. And the advantages don't stop when you stop meditating. Meditation can help you stay calmer throughout the day and may even aid in the management of symptoms associated with some medical problems.
Deep Meditation uses Theta brainwaves music to keep you fulfilled, balanced, and connected to the rest of the world.
Add to cart today and unlock your full potential.
DEEP MEDITATION WITH THETA WAVES
Theta waves (4-8 Hz) are categorized as "slow" activity waves. It is linked to creativity, intelligence, daydreaming, and fantasizing, and serves as a storage space for memories, emotions, and sensations.
Internal attention, meditation, prayer, and spiritual consciousness all produce significant theta waves.
It refers to the subconscious mind and the transition between wakefulness and sleep. It is rare in conscious adults, but entirely normal in under the age of thirteen. It's also natural when you're sleeping. Theta is considered to be an indication of the limbic system and hippocampus activity.
The theta waves usually encourage adaptive, complex actions like learning and memorization.
Our deep meditation track capitalizes on theta brain waves because they're one of the most difficult waves to produce and also one of the most important Brainwaves. Theta waves are an active agent in the sleep stage Known as the pre-sleep stage which you generally only encounter when you first wake up or you are falling off to sleep.
Our Binaural beats tracks are specifically developed to have the desired effect, and many are also available for other programs, such as brainwave frequencies to aid sleep and brainpower. Programs for improved concentration and healing are also available.
Deep meditation transportation you to feeling states such as: intuitive, creative, fantasy, imagery, creative, dreamlike, spiritual awareness, oneness.
Deep meditation can help you with healing and mind-body integration. It can generate a drifting, trance-like state and help with concentration and attention.
Meditation transports your mind to a place of peace and tranquility, where you would escape those mental distractions that makes you feel worried and mentally exhausted in regular life.
The "frequency-following response" effect is the mechanism through which binaural beats function and because of this, Headphones are essential because of the changes in tone that are heard in the left ear versus the right ear.
WHAT HAPPENS IF YOUR BRAIN DOESN'T PRODUCE ENOUGH THETA WAVES FREQUENCY
The brain doesn't ever stop producing one particular wave but sometimes one type of wave may be produced less than others and that has a direct impact on your mood and actions.
When the Theta activity of your brain is low, you might experience the following:
Dullness
Inability to pay attention
Lack of orientation
Terrible cognitive performance
Anxiety
Fatigue
But you can say goodbye to all these if you purchase the deep mediation track today. Order now.
BENEFITS OF DEEP MEDITATION
There are numerous advantages to practicing deep mediation with our binaural beat track, a few of those benefits are listed below:
Taking a fresh look at stressful situations.
Deeper mindfulness improves mental efficiency, vision, focus, and emotional control.
Body fitness that is regimented and hyper-motivated to improve performance, health, and energy.
Improved sleep improves recuperation, mood, and memory consolidation.
By studying more effectively, you can improve your comprehension, insight, and judgment.
Increasing one's work efficiency, acumen, and resilience
Developing stress management abilities.
Self-awareness is growing.
Concentrating on the present moment.
Negative emotions are being reduced.
Expanding one's imagination and ingenuity.
Increasing patience and tolerance.
Deep mediation will help you focus on the task at hand by blocking out distractions and helping you to achieve a trance-like state.
Listening to this track frequently will enable you in letting go of stress and relax. You can also incorporate them into your evening ritual to help you get a good night's sleep.
Unlock your hidden potentials with our deep mediation track.
Order now.
A minimum of 10 minutes is recommended per listening session. For busy people, You can purchase the 10 minutes versions. Regular listening and meditation: 30 minutes is recommended. For sleeping or background purposes: Use 60 minutes.

You can also play music offline by downloading it or listening to it online in our playlist.

The program is adaptable, and you can listen to any of the variants at any time of day.
You can listen whenever you're feeling overwhelmed by negative or unpleasant ideas.

You have the option of listening with or without headphones.
Although listening with headphones is recommended.

Please keep in mind that the binaural beats will only work with headphones.
As a result, you will only benefit from peaceful music if you listen without headphones.

When listening without headphones, make sure you're within a meter and a half of the speakers.
FAQs
Product FAQ
We recommend a start listening of 2 sessions per day like one in the morning and in the night or afternoon.
first, choose your desired goal and make daily routing for listening to appropriate music based on your need.
you can select like as select exercise stimulus in the morning routine, power nap in the noon, and relaxation magnifier in the evening. that's the way you can make a schedule.
once you get the desired result, you can change the track depending on the next desired goal.
well, it is a good idea to stick one music track up to 2 to 3 weeks still find gradual change in your behavior patterns or thinking.
we provide our music track in .mp3 format, at 320kbps. This is very high-quality in.mp3 format.it is more effective brainwave entrainment and you will get a better listening experience.
yes, definitely you can listen to a preview having 1 minute of all meditation music tracks in individual music contains in the store.
our music track contains calming meditative music. music that not only gives you a pleasurable experience but technically it altered your state of consciousness and brain waves. you can listen to our sample music from the store to the product page and you will find 1- minute music, just check and play at top of the page.
we have a wide variety of different meditation bundles but instead, you can make your bundle too.
yes, you can make your own bundle by adding 9 music tracks related to your choice and a discount will be applied.
yes, binaural beats music is used by millions of people over the world. there have been ample studies observed using binaural beats technology and brainwave entrainment and no report found as side effects. but we advise you to consult a physician before using our music track if you have any chronic disease.
Of Course, Click here to visit THE SCIENCE BEHIND page for details part of brainwave entrainment and its science.
please click here, STEP TO DOWNLOAD, to read about downloading your meditation music on your android/iPhone/laptop/computer/MacBook/tablet or any device.
Yes, you can listen to your desired meditation track online on the website on our playlist. you will get details on My account after purchasing our meditation track.