Stress Relief
Preview Track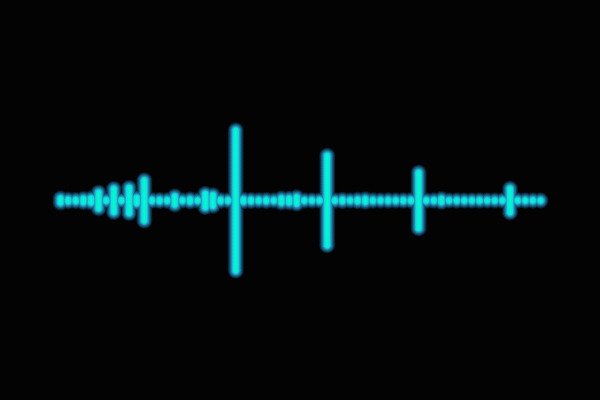 $ 16.055 $ 24.70

(35% Off)
Length: Contains 10, 30 & 60 minutes versions
Sound Waves: Theta Waves
Benefit:
Increses Alertness and Performance
Improve Memory Function
Relaxed Muscle Tension
Sleep Better
You experience stress every time you're under emotional or physical tension. It can come from any event or thought that makes you feel frustrated, angry, or nervous. Stress is your body's reaction to a challenge or demand.
Our stress relief package has been created to help you eliminate stress in your everyday life and start living a life of relaxation. ORDER NOW!
If you've seen The Secret, you'll know that applying the Law of Attraction to "attract" success and abundance are best done in a meditative frame of mind.
You'll be able to make a wise, well-informed, and cost-effective decision – and get the best results and value for your money as a result.
Scientific Experiment about the effect of Binaural beats on Stress Relief
The effects of binaural stimulation in the delta and theta wave ranges were investigated in this study. A total of 33 people took part in the study. The electrical activity in the brain was studied in the study using an electroencephalogram (EEG), which was monitored before and after binaural beat stimulation. During the binaural stimulation period, theta waves in the brain increased significantly, which are related to profound relaxation, daydreaming, and memory function. There was also a little rise in delta activity, however, it was not significant in this trial. Delta waves are more common during profound sleep.
The study's findings revealed that binaural beats induce delta and theta brain waves, which are linked to the relaxation response.
The study's structure and procedure
To examine their stress levels, 33 participants first completed the Depression Anxiety Stress Questionnaire (DASS). The participants were then invited to sit comfortably in a dimly lit room. For the length of the intervention, they kept their eyes closed. They were urged to wear eye masks to prevent stress from their eye muscles being used.
For evaluation, the subjects were separated into two groups: "stressed" and "normal." The DASS questionnaire was used to determine the membership of each group. More than half of the test subjects fell into the "Stress" category, which could be explained by the fact that the participants were students and the study was done just after the exam period.
Conclusion and result
Both delta and theta activity has increased slightly, according to the EEG results. Twenty of the 33 participants had an increase in delta brainwaves, while 13 had a decrease. The researchers believe this is due to the fact that some participants were unable to relax effectively in the setting due to their initial exposure to binaural beats. Another limitation could be that binaural beat stimulation requires people to be awake, whereas delta waves primarily occur during sleep.
In addition, 25 of the 33 subjects had an increase in theta activity, while the remaining eight had no such increase.
Because some of the individuals were unable to relax, they were unable to daydream and hence could not reach the deep relaxation or daydream phase, resulting in a decrease in theta activity. Subjects sometimes have to be exposed to binaural beats numerous times in order to have an ideal relaxation effect.
Despite these limitations, the overall results suggest that binaural stimulation causes a considerable increase in theta activity. However, the researchers note that in order to obtain more relevant results, more trials with a bigger number of people are needed.
Benefits of Our Stress Relief Track
Sleep more soundly.
Maintain a healthy weight.
Get sick less frequently.
When you do become ill, you will recover more quickly.
Improve your mood.
Improve your relationships with family and friends.
Better sleep, lower blood pressure, better digestion, and less muscle stress are all benefits.
Increase your feel-good endorphins to help you forget about your troubles.
ORDER NOW!!!
A minimum of 10 minutes is recommended per listening session. For busy people, You can purchase the 10 minutes versions. Regular listening and meditation: 30 minutes is recommended. For sleeping or background purposes: Use 60 minutes.

You can also play music offline by downloading it or listening to it online in our playlist.

The program is adaptable, and you can listen to any of the variants at any time of day.
You can listen whenever you're feeling overwhelmed by negative or unpleasant ideas.

You have the option of listening with or without headphones.
Although listening with headphones is recommended.

Please keep in mind that the binaural beats will only work with headphones.
As a result, you will only benefit from peaceful music if you listen without headphones.

When listening without headphones, make sure you're within a meter and a half of the speakers.
FAQs
Product FAQ
We recommend a start listening of 2 sessions per day like one in the morning and in the night or afternoon.
first, choose your desired goal and make daily routing for listening to appropriate music based on your need.
you can select like as select exercise stimulus in the morning routine, power nap in the noon, and relaxation magnifier in the evening. that's the way you can make a schedule.
once you get the desired result, you can change the track depending on the next desired goal.
well, it is a good idea to stick one music track up to 2 to 3 weeks still find gradual change in your behavior patterns or thinking.
we provide our music track in .mp3 format, at 320kbps. This is very high-quality in.mp3 format.it is more effective brainwave entrainment and you will get a better listening experience.
yes, definitely you can listen to a preview having 1 minute of all meditation music tracks in individual music contains in the store.
our music track contains calming meditative music. music that not only gives you a pleasurable experience but technically it altered your state of consciousness and brain waves. you can listen to our sample music from the store to the product page and you will find 1- minute music, just check and play at top of the page.
we have a wide variety of different meditation bundles but instead, you can make your bundle too.
yes, you can make your own bundle by adding 9 music tracks related to your choice and a discount will be applied.
yes, binaural beats music is used by millions of people over the world. there have been ample studies observed using binaural beats technology and brainwave entrainment and no report found as side effects. but we advise you to consult a physician before using our music track if you have any chronic disease.
Of Course, Click here to visit THE SCIENCE BEHIND page for details part of brainwave entrainment and its science.
please click here, STEP TO DOWNLOAD, to read about downloading your meditation music on your android/iPhone/laptop/computer/MacBook/tablet or any device.
Yes, you can listen to your desired meditation track online on the website on our playlist. you will get details on My account after purchasing our meditation track.