Relaxation Magnifier
Preview Track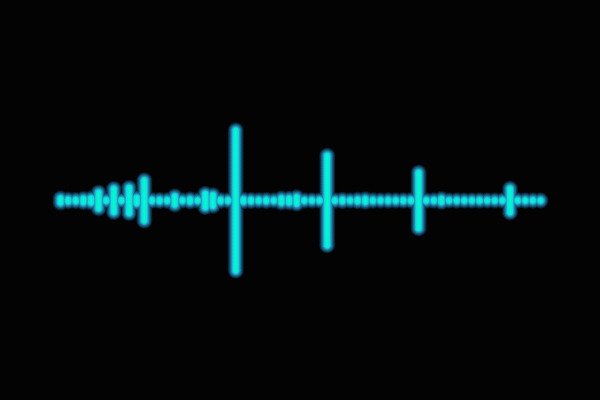 $ 15.21 $ 23.40

(35% Off)
Length: Contains 10, 30 & 60 minutes versions
Sound Waves: Alpha Waves
Benefit:
Maintain Heart Health
Reducing Activity of Stress Hormone
Improve learning, Memory and Cognition
Better Sleep
It's all about finding the calm in the Chaos
~Donna Karan
Have you experienced a rough day at work? Or maybe you have an upcoming project or assignment that has been stressing you out. It might just be all cacophony of noise about you that is threatening to overwhelm you.
Whatever the case, you just want to escape it all. You want to experience a sense of calm within you and around you.
Though it's normal in today's environment, being engulfed with conflicting sounds is sometimes distracting as well as stressful. Even once you've had a moment of peace, you may find it difficult to let go of tension and refocus at the end of the day because you have become so used to being overstimulated.
You might have just made the best decision of your life coming here. Our Relaxation magnifier track has been carefully put together to help you roll off the overwhelming stress and discomfort off your shoulder and relax.
This track will assist you in achieving personal awareness and empower you and instill a sense of serenity, peace, and equilibrium in you.
A relaxation magnifier was created utilizing binaural beats and can be used as the ultimate relaxation tool. It also helps to release habitual negative beliefs, worries, and thoughts.
This will be extremely helpful to individuals who suffer from anxiety and fear. Anxiety causes people to have persistent negative thoughts, which can be unhealthy because Fear creates a state of restlessness in a person.
Relaxation magnifier uses alpha brainwaves technology frequencies to achieve a state of complete relaxation in you.
Purchase Our Relaxation magnifier track and start enjoying calmness in a world full of chaos.
HISTORY OF SOUND HEALING
Although binaural beats music was only made possible in the last 100 years or so due to technological advancements, the utilization of this natural science stretches back thousands of years.
Long before contemporary science was able to describe how the brain could be entrained by sound repetition, ancient cultures were aware of the technique.
They didn't call it binaural beats at the time, but they did know that persistent, rhythmic sound had tremendous medicinal and spiritual advantages.
Melinda Maxfield, Ph.D., studied drumbeats utilized in ancient societies' rituals and discovered that they generally beat at a consistent cadence of 4.5 beats per second.
Due to the brain moving, the tribe enters a trance-like state as a result of the steady beat.
Today Binaural beats have advanced more than just drums, it now uses brainwave technology to produce a particular frequency that will alter what you interpreted so that you can achieve a particular state or mood.
Relaxer magnifier uses 13hz alpha waves to relax your mind and help you achieve balance.
WHAT HAPPENS IF YOUR BRAIN DOESN'T PRODUCE ENOUGH ALPHA WAVES?
It is true that your brain can not just abruptly stop producing one type of wave, but there are numerous reoccurring occasions where some Waves may be in larger quantities than others and this may consequently bring about a drastic change in your mood and behavior.
Here is a list of things likely to happen when your brain doesn't produce enough alpha Waves.
Inability to concentrate for long.
Nervousness
Unfocused
Agitation
Unproductive
HOW CAN YOU PRODUCE MORE ALPHA WAVES
There's great news! You can actually make your brain produce more alpha waves whenever you want!
One of the most effective approaches for producing alpha waves is brainwave entrainment with binaural beats.
Binaural beats actually trigger the brain to follow along at a specific frequency via the frequency following response.
Brainwave entrainment functions without you having to do anything. Simply put your headphones on and start listening.
Relaxation magnifier complimentary music is used to focus your mind for work, as well as for occasions that require you to be quiet, composed, and focused.
BENEFITS FOR YOU
There are lots of benefits associated with attaining a relaxed state and a few of them has been listed below.
Boosted Confidence
Enhance digestion
Balance blood sugar
Lower Blood pressure
Stress relief
Increased blood circulation
Improved Mood and concentration
Reduce muscle tension and chronic pain
Eliminate anger and frustration
Quality sleep
Normalize breathing rate
Eliminate fatigue
Relaxation magnifier track will help you focus on the task at hand by blocking out distractions. They could also assist you in letting go of stress and start relaxing. You can also incorporate them into your evening ritual to help you get a good night's sleep.
Relaxation magnifier track is offered as audio recordings that may be listened to with stereo headphones. It will help you achieve your desired results and put you in the best state of mind.
Take action today and buy our Relaxation magnifier track to increase your confidence, reduce stress and increase your overall health. Order now.
A minimum of 10 minutes is recommended per listening session. For busy people, You can purchase the 10 minutes versions. Regular listening and meditation: 30 minutes is recommended. For sleeping or background purposes: Use 60 minutes.

You can also play music offline by downloading it or listening to it online in our playlist.

The program is adaptable, and you can listen to any of the variants at any time of day.
You can listen whenever you're feeling overwhelmed by negative or unpleasant ideas.

You have the option of listening with or without headphones.
Although listening with headphones is recommended.

Please keep in mind that the binaural beats will only work with headphones.
As a result, you will only benefit from peaceful music if you listen without headphones.

When listening without headphones, make sure you're within a meter and a half of the speakers.
FAQs
Product FAQ
We recommend a start listening of 2 sessions per day like one in the morning and in the night or afternoon.
first, choose your desired goal and make daily routing for listening to appropriate music based on your need.
you can select like as select exercise stimulus in the morning routine, power nap in the noon, and relaxation magnifier in the evening. that's the way you can make a schedule.
once you get the desired result, you can change the track depending on the next desired goal.
well, it is a good idea to stick one music track up to 2 to 3 weeks still find gradual change in your behavior patterns or thinking.
we provide our music track in .mp3 format, at 320kbps. This is very high-quality in.mp3 format.it is more effective brainwave entrainment and you will get a better listening experience.
yes, definitely you can listen to a preview having 1 minute of all meditation music tracks in individual music contains in the store.
our music track contains calming meditative music. music that not only gives you a pleasurable experience but technically it altered your state of consciousness and brain waves. you can listen to our sample music from the store to the product page and you will find 1- minute music, just check and play at top of the page.
we have a wide variety of different meditation bundles but instead, you can make your bundle too.
yes, you can make your own bundle by adding 9 music tracks related to your choice and a discount will be applied.
yes, binaural beats music is used by millions of people over the world. there have been ample studies observed using binaural beats technology and brainwave entrainment and no report found as side effects. but we advise you to consult a physician before using our music track if you have any chronic disease.
Of Course, Click here to visit THE SCIENCE BEHIND page for details part of brainwave entrainment and its science.
please click here, STEP TO DOWNLOAD, to read about downloading your meditation music on your android/iPhone/laptop/computer/MacBook/tablet or any device.
Yes, you can listen to your desired meditation track online on the website on our playlist. you will get details on My account after purchasing our meditation track.