Brain Stimulator
Preview Track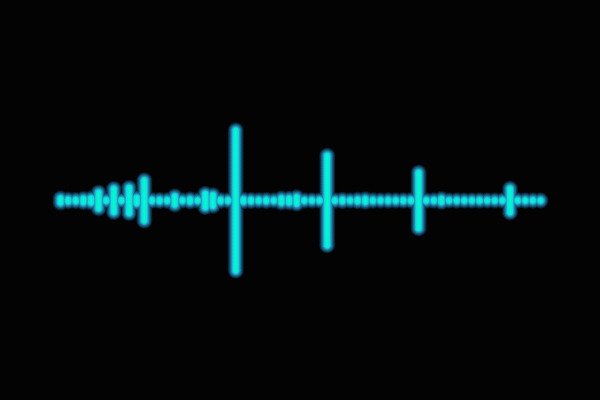 $ 15.21 $ 23.40

(35% Off)
Length: Contains 10, 30 & 60 minutes versions
Sound Waves: Alpha Waves & Beta Waves
Benefit:
Improve Learning, Memory & Cognition
Balance Hormone
Regulate Nervous System
Increase Performance & Efficiency
Do you want to increase your brainpower? Or perhaps you want to improve your intelligence quotient and cognitive skills.
Our Brain Stimulator Pack increases your cognitive ability in the short and medium-term.
Using a combination of Beta waves that stimulate learning centers in the brain, the brain is entrained for increased alertness and high-level awareness.
This program is ideal for those who struggle to absorb and retain information during periods of study and when presented with challenging learning subjects.
Brain Stimulator Pack will benefit those who want to improve their ability to retain information in the short and medium-term.
It is ideal for listening to during intense study periods such as revising for exams or when on a course. It is also ideal for those who struggle to absorb information in a study or work environment. ORDER NOW!
What is a Binaural Beat?
A binaural beat can be seen as an auditory illusion that is created by your brain when you listen to two tones with slightly different frequencies at the same time.
How this works is, your brain analyzes the two tones and generates a distinct beat with a different frequency. This frequency is equal to the difference in hertz (Hz) between the two tones' frequencies.
If you listen to a 320 Hz tone with your left ear while listening to a 334 Hz tone with your right ear, you will hear a 14 Hz tone.
When you listen to binaural beats, your brain activity matches the beat's frequency. This is known as a frequency-following effect. Binaural beats can be used to train your mind to achieve a specific mental state.
The superior olivary complex is the first portion of the brain that receives sound from both ears and analyzes it. The superior olivary complex coordinates the actions of the brain's numerous neurons. When a binaural beat is produced, this complex reacts by altering the brain waves. Entrainment is the coordination of neuronal processes across the brain. The brain's learning centers are stimulated when high-level brain activity and awareness are triggered, allowing you to absorb knowledge and study for longer periods of time at high intensity.
A soundtrack of natural rainfall, introspective chords, and ambient textures are employed in the recording to help you stay alert, attentive, and concentrated. You can listen to the tape while working or before starting your study/work time.
Researchers have discovered that listening to particular binaural beats increases the strength of certain brain waves. Different brain activities that affect thought and sensation can be increased or blocked as a result of this.
Brain Stimulator and Binaural Beats
The Brain Stimulator works with two primary frequencies: 10 Hz and 18 Hz. These frequencies, when combined, produce considerable memory gains, notably in the retention of information when reading, making this recording excellent for people looking to boost their academic performance.
Brain Stimulator begins in the Alpha zone at 10 Hz, which means you will feel relaxed fast while remaining attentive and focused.
Halfway through, the track ascends into the Beta zone and settles at 18 Hertz, where you will experience an increase in attentiveness as your brain becomes accustomed to a higher frequency.
The brain's learning centers are stimulated when high-level brain activity and awareness are triggered, allowing you to absorb knowledge and study for longer periods of time at high intensity. The recording can be listened to while you work, or before you begin your study/work period.
Benefits of Brain Stimulator
A sharp, healthy brain
Positive Mind
Tip-notch cognitive skills
Improved problem-solving skill
Improved IQ
Boosted creativity
Strengthened memory
ORDER NOW!
A minimum of 10 minutes is recommended per listening session. For busy people, You can purchase the 10 minutes versions. Regular listening and meditation: 30 minutes is recommended. For sleeping or background purposes: Use 60 minutes.

You can also play music offline by downloading it or listening to it online in our playlist.

The program is adaptable, and you can listen to any of the variants at any time of day.
You can listen whenever you're feeling overwhelmed by negative or unpleasant ideas.

You have the option of listening with or without headphones.
Although listening with headphones is recommended.

Please keep in mind that the binaural beats will only work with headphones.
As a result, you will only benefit from peaceful music if you listen without headphones.

When listening without headphones, make sure you're within a meter and a half of the speakers.
FAQs
Product FAQ
We recommend a start listening of 2 sessions per day like one in the morning and in the night or afternoon.
first, choose your desired goal and make daily routing for listening to appropriate music based on your need.
you can select like as select exercise stimulus in the morning routine, power nap in the noon, and relaxation magnifier in the evening. that's the way you can make a schedule.
once you get the desired result, you can change the track depending on the next desired goal.
well, it is a good idea to stick one music track up to 2 to 3 weeks still find gradual change in your behavior patterns or thinking.
we provide our music track in .mp3 format, at 320kbps. This is very high-quality in.mp3 format.it is more effective brainwave entrainment and you will get a better listening experience.
yes, definitely you can listen to a preview having 1 minute of all meditation music tracks in individual music contains in the store.
our music track contains calming meditative music. music that not only gives you a pleasurable experience but technically it altered your state of consciousness and brain waves. you can listen to our sample music from the store to the product page and you will find 1- minute music, just check and play at top of the page.
we have a wide variety of different meditation bundles but instead, you can make your bundle too.
yes, you can make your own bundle by adding 9 music tracks related to your choice and a discount will be applied.
yes, binaural beats music is used by millions of people over the world. there have been ample studies observed using binaural beats technology and brainwave entrainment and no report found as side effects. but we advise you to consult a physician before using our music track if you have any chronic disease.
Of Course, Click here to visit THE SCIENCE BEHIND page for details part of brainwave entrainment and its science.
please click here, STEP TO DOWNLOAD, to read about downloading your meditation music on your android/iPhone/laptop/computer/MacBook/tablet or any device.
Yes, you can listen to your desired meditation track online on the website on our playlist. you will get details on My account after purchasing our meditation track.