Gratitude Amplifier
Preview Track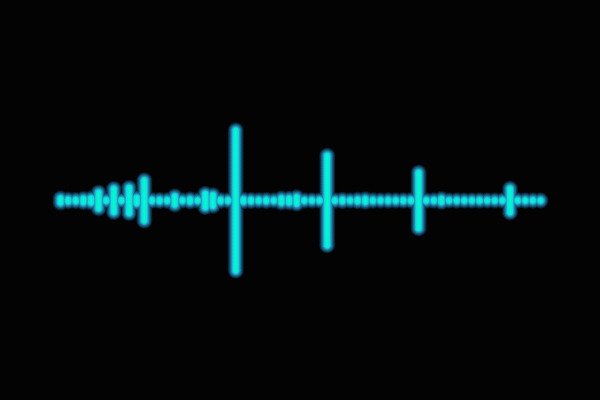 ₹ 1040 ₹ 1,600.00

(35% Off)
Length: Contains 10, 30 & 60 minutes versions
Sound Waves: Theta Waves
Benefit:
Helps to Deal With Adversity
Raise Happiness Index
Improve Immunity System
Lower Stress, Anxiety & Thoughts
"Be thankful for what you have; you'll end up having more. If you concentrate on what you don't have, you will never, ever have enough."
—Oprah Winfrey
"As we express our gratitude, we must never forget that the highest appreciation is not to utter words but to live by them."
—John F. Kennedy
What is gratitude?
Gratitude is defined as the quality of being thankful; readiness to show appreciation for and to return kindness.
It is important that despite whatever we are going, we must be grateful for the privilege of living and the beautiful things that surround us, no matter how inconsequential it may seem.
Our gratitude Amplifier track uses 10 Hz frequency alpha waves beats to put you in the mood for gratitude, every day!
ORDER NOW!
ALPHA WAVES AND BINAURAL BEATS EXPLAINED
A binaural beat can be seen as an auditory illusion that is created by your brain when you listen to two tones with slightly different frequencies at the same time.
How this works is, your brain analyzes the two tones and generates a distinct beat with a different frequency. This frequency is equal to the difference in hertz (Hz) between the two tones' frequencies. When you listen to binaural beats, your brain activity matches the beat's frequency. This is known as a frequency-following effect. Binaural beats can be used to train your mind to achieve a specific mental state.
Researchers have discovered that listening to particular binaural beats increases the strength of certain brain waves. Different brain activities that affect thought and sensation can be increased or blocked as a result of this.
Alpha brainwaves have a frequency range of 8-12 Hz and are produced by the brain. Brainwaves are electrical impulses that transfer actions, emotions, and thoughts between neurons. Focus and being in a contemplative state are two things that alpha brainwaves are usually connected with.
Alpha brain waves are a type of electrical activity that the brain produces. The brain consists of millions of neurons that communicate using electrical signals.
Brain waves are formed when groups of neurons fire together in a specific sequence to convey signals to other groups of neurons. Distinct forms of brain activity, as well as different states of consciousness, are linked to these electrical patterns.
When you're daydreaming, meditating, or practicing mindfulness, you're likely to experience alpha waves. According to research, this sort of brain wave might aid in the reduction of depression symptoms and the enhancement of creativity.
An electroencephalogram is an instrument that measures brain waves (EEG). The tool generates an image that appears like waves and depicts this electrical activity.
The frequency of these waves, or the cycles of activity per second, is measured by an EEG. Alpha waves are in the center of the spectrum, with some being quicker and others slower.
When the brain produces an alpha wave, it usually signifies that a person is focused on one thought and not distracted by another. They are in a relaxed condition and tend to ignore sensory stimulation.
Finding techniques to increase alpha waves may have a lot of advantages. Lowering stress, reducing anxiety, decreasing sadness, and improving creative thinking are just a few of the benefits of increasing alpha waves.
Our gratitude amplifier package makes use of 10 Hz Alpha to put you in the mood for gratitude.
Just Download, plug on your headsets and enjoy!
23 Gratitude Amplifier Affirmations to Get You Through Your Day
Many things in my life provide me joy and comfort, and I am grateful for them.
I trust that whatever is destined for me is already mine, no matter how or when it comes to me.
Beautiful endings and thrilling beginnings are deserving of me.
Allowing my voice to be heard, my opinions to be conveyed, and my vision to be seen are all things I allow myself to do.
I'm willing to believe that things will work out for me. I am willing to accept abundance. I'm ready to connect with my true self.
All of the blessings in my life make me eternally grateful.
I am grateful for what I have and receive on a daily basis.
I continually remind myself to appreciate everything I have right now.
I am grateful for the minor victories I achieve each day.
I am bringing more and more thankfulness into my life with each breath I take.
Today, I'm going to focus on taking one modest step forward.
My existence has meaning and significance, and I am a vital contributor to the greater good.
Because I say so, I am worthy. It is in my hands that I determine my worth.
I let go of the pressure I've been putting on myself.
I give myself permission to believe in myself, my intuition, and my guidance.
My resolve to find happiness in each moment has brought me everything good in my life.
Every pleasant thing I say is duplicated in my life.
Everything that is happening right now is for my ultimate benefit.
I'm aware that there will be challenges, but I'm confident that I'll be able to overcome them.
I choose to be kind to myself and completely adore myself.
Problems are difficulties for me that force me to improve and progress.
I always treat others in the same manner that I want to be treated.
I'm going to take a few minutes every day to be grateful for all of life's beauty, even if it's only for a few minutes.
Benefits Of Gratitude Amplifier
A gratitude practice has been shown to improve sleep quality.
enhance emotional control
Increase sentiments of joy and an optimistic outlook.
promote a sense of optimism for the future
reduces stress, burnout, and post-traumatic stress disorder symptoms (PTSD)
boost your resiliency
Gratitude enhances physical and psychological health.
Gratitude opens the door to greater relationships. Gratitude improves physical health.
Gratitude enhances physical and psychological health. Gratitude opens the door to greater relationships.
Gratitude improves physical health.
It brings glory to God.
Being grateful places us solidly in God's will.
Gratitude is a source of tranquility.
Gratitude has been shown to lessen pain, improve health symptoms, and enhance exercise time.
Gratitude diminishes a wide range of negative feelings, including jealousy, anger, irritation, and regret.
Negative stress can be reduced and dealt with in a variety of ways.
Eat more healthily;
Boost productivity;
Happiness is increased.
People who are grateful are happier and have more good emotions.
The door to a happier You only click away.
ORDER NOW!
A minimum of 10 minutes is recommended per listening session. For busy people, You can purchase the 10 minutes versions. Regular listening and meditation: 30 minutes is recommended. For sleeping or background purposes: Use 60 minutes.

You can also play music offline by downloading it or listening to it online in our playlist.

The program is adaptable, and you can listen to any of the variants at any time of day.
You can listen whenever you're feeling overwhelmed by negative or unpleasant ideas.

You have the option of listening with or without headphones.
Although listening with headphones is recommended.

Please keep in mind that the binaural beats will only work with headphones.
As a result, you will only benefit from peaceful music if you listen without headphones.

When listening without headphones, make sure you're within a meter and a half of the speakers.
FAQs
Product FAQ
We recommend a start listening of 2 sessions per day like one in the morning and in the night or afternoon.
first, choose your desired goal and make daily routing for listening to appropriate music based on your need.
you can select like as select exercise stimulus in the morning routine, power nap in the noon, and relaxation magnifier in the evening. that's the way you can make a schedule.
once you get the desired result, you can change the track depending on the next desired goal.
well, it is a good idea to stick one music track up to 2 to 3 weeks still find gradual change in your behavior patterns or thinking.
we provide our music track in .mp3 format, at 320kbps. This is very high-quality in.mp3 format.it is more effective brainwave entrainment and you will get a better listening experience.
yes, definitely you can listen to a preview having 1 minute of all meditation music tracks in individual music contains in the store.
our music track contains calming meditative music. music that not only gives you a pleasurable experience but technically it altered your state of consciousness and brain waves. you can listen to our sample music from the store to the product page and you will find 1- minute music, just check and play at top of the page.
we have a wide variety of different meditation bundles but instead, you can make your bundle too.
yes, you can make your own bundle by adding 9 music tracks related to your choice and a discount will be applied.
yes, binaural beats music is used by millions of people over the world. there have been ample studies observed using binaural beats technology and brainwave entrainment and no report found as side effects. but we advise you to consult a physician before using our music track if you have any chronic disease.
Of Course, Click here to visit THE SCIENCE BEHIND page for details part of brainwave entrainment and its science.
please click here, STEP TO DOWNLOAD, to read about downloading your meditation music on your android/iPhone/laptop/computer/MacBook/tablet or any device.
Yes, you can listen to your desired meditation track online on the website on our playlist. you will get details on My account after purchasing our meditation track.