Self Love Dose
Preview Track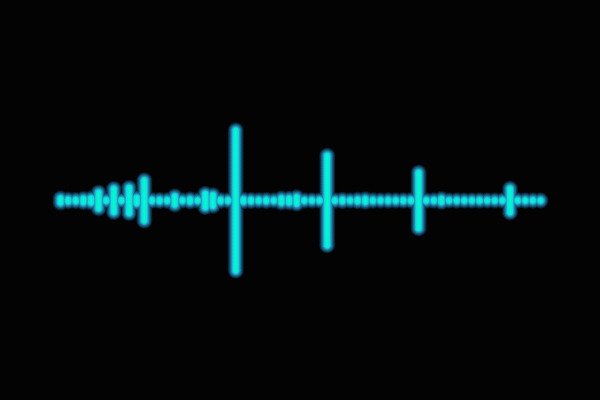 ₹ 1170 ₹ 1,800.00

(35% Off)
Length: Contains 10, 30 & 60 minutes versions
Sound Waves: Alpha Waves
Benefit:
Better Mental Health
Higher Self Esteem
Increase Self Awareness
More Self Acceptance
Better Sleep
"You yourself, as much as anybody in the entire universe, deserve your love and affection." —Buddha
Do you have doubts about your life's potential? Do you find yourself at the whim of cruel criticism on a regular basis? Do you believe you are undeserving of love and compassion?
Have you ever felt insufficient or incapable of succeeding because of a past traumatic experience?
Do you ever feel like the horrible things that happen to you are your fault?
You're not the only one who feels this way.
We are typically hard on ourselves than we are on others. We sometimes find it difficult to treat ourselves with care and compassion, as well as to accept compliments and appreciation. The reason for this is frequently based on our subconscious mind, where we harbor negative self-worth and life potential ideas.
We can get depressed and miserable as a result of our criticism.
Our Self-Love does complementary therapy track is intended to change these negative thoughts in the subconscious mind. Regular listening will help you replace your harsh inner critic with a gentler, more compassionate one who will push you to embrace, appreciate, and be more patient and kinder to yourself.
ORDER NOW!
Why You Need Self-love Dose?
It's critical to consider how we see ourselves. Our ideas, mental processes, and general mindset are all shaped by the beliefs we have.
If we believe we are unworthy of love and kindness, and that we are incapable of success or being as good as others, our lives will begin to mirror our beliefs. These perspectives are subconsciously projected onto the rest of the world as well. Others, in turn, see us in the same light.
As a result, we feel small, inadequate, and undeserving, which becomes a self-fulfilling prophecy. That is, in the end, what we become.
We feel uncomfortable celebrating our accomplishments and accepting comments from others when we believe we are unworthy of love and appreciation.
Instead of berating ourselves with self-criticism, self-kindness means being warm and compassionate to ourselves when we suffer, fail, or feel inadequate. Self-compassion and self-love are essential for mental health and well-being since they keep depression and anxiety at bay.
Perhaps you're dealing with difficulties like body image, social anxiety, or low self-esteem. Maybe you're suffering from the effects of childhood abuse or a toxic relationship. These factors can lead to a negative mindset in which we believe we are unworthy of love, compassion, kindness, and, eventually, happiness.
The majority of us want to be happier in our lives.
We want to value life more: to value our abilities, to maximize our potential, to be optimistic about opportunities, and to enjoy both tiny and large victories in our lives. However, deep-seated ideas ingrained in our subconscious mind hold us back. Our thoughts and actions are influenced by our beliefs.
How Does Self-love Dose Work?
The Self-Love Meditation method reprograms your subconscious thoughts about self-love, acceptance, and compassion using special brain wave frequency.
Underneath the music (inaudible), specially sequenced trigger words will transform the way you think and re-build a new sense of self that truly feels you are worthy of love, compassion, kindness, and achievement.
The secret to affirmation messaging is that you don't hear the message consciously, it's below the threshold of human hearing, but your subconscious mind can take it up and store it in your thoughts.
27 Self-love Dose Daily Affirmations
I love myself.

I radiate love.

I am surrounded by love.

I am loved.

I love myself unconditionally.

Love is all around me.

Loving myself comes to me easily.

My love is infinite.

I am open to receiving love.

I have all the love inside me that I need.

I love myself deeply and fully.

I am here to experience love.

I am worthy of celebrating myself.

My love is unconditional.

My own love is the best kind of love.

Love is always flowing to me.

Love is accessible to me at any time.

Love is unlimited.

I accept myself exactly as I am now.

I accept myself unconditionally.

I accept love from myself.

I am at peace with where I am.

I embrace who I am.

I am perfect, just as I am.

I am creating my own love.

I am enough.

I am constantly growing, evolving, and becoming my best self.
ORDER NOW!
A minimum of 10 minutes is recommended per listening session. For busy people, You can purchase the 10 minutes versions. Regular listening and meditation: 30 minutes is recommended. For sleeping or background purposes: Use 60 minutes.

You can also play music offline by downloading it or listening to it online in our playlist.

The program is adaptable, and you can listen to any of the variants at any time of day.
You can listen whenever you're feeling overwhelmed by negative or unpleasant ideas.

You have the option of listening with or without headphones.
Although listening with headphones is recommended.

Please keep in mind that the binaural beats will only work with headphones.
As a result, you will only benefit from peaceful music if you listen without headphones.

When listening without headphones, make sure you're within a meter and a half of the speakers.
FAQs
Product FAQ
We recommend a start listening of 2 sessions per day like one in the morning and in the night or afternoon.
first, choose your desired goal and make daily routing for listening to appropriate music based on your need.
you can select like as select exercise stimulus in the morning routine, power nap in the noon, and relaxation magnifier in the evening. that's the way you can make a schedule.
once you get the desired result, you can change the track depending on the next desired goal.
well, it is a good idea to stick one music track up to 2 to 3 weeks still find gradual change in your behavior patterns or thinking.
we provide our music track in .mp3 format, at 320kbps. This is very high-quality in.mp3 format.it is more effective brainwave entrainment and you will get a better listening experience.
yes, definitely you can listen to a preview having 1 minute of all meditation music tracks in individual music contains in the store.
our music track contains calming meditative music. music that not only gives you a pleasurable experience but technically it altered your state of consciousness and brain waves. you can listen to our sample music from the store to the product page and you will find 1- minute music, just check and play at top of the page.
we have a wide variety of different meditation bundles but instead, you can make your bundle too.
yes, you can make your own bundle by adding 9 music tracks related to your choice and a discount will be applied.
yes, binaural beats music is used by millions of people over the world. there have been ample studies observed using binaural beats technology and brainwave entrainment and no report found as side effects. but we advise you to consult a physician before using our music track if you have any chronic disease.
Of Course, Click here to visit THE SCIENCE BEHIND page for details part of brainwave entrainment and its science.
please click here, STEP TO DOWNLOAD, to read about downloading your meditation music on your android/iPhone/laptop/computer/MacBook/tablet or any device.
Yes, you can listen to your desired meditation track online on the website on our playlist. you will get details on My account after purchasing our meditation track.